Planning a hen party can be hard work. We know this.
That's why we're here to help. Our Sarah Munnings jewellery workshops are designed to make it easy for you to host an amazing hen party, without the stress of having to do all the work yourself!
We'll bring all the tools, materials, and magic (literally) you need to create beautiful jewellery. All you need is a venue with tables and chairs, sink and kettle—we are quite flexible -  we've worked in cafes, restaurants, halls, even botanical gardens!  
We'll set up the workshop for you and tidy up afterward so you can focus on having fun with your friends. Afterward, everyone will take home their own piece of beautiful jewellery that they made themselves!
For groups of 10 or more people looking for a great deal on hen parties, we offer packages starting at $75 per person for 1.5 hours of crafting fun.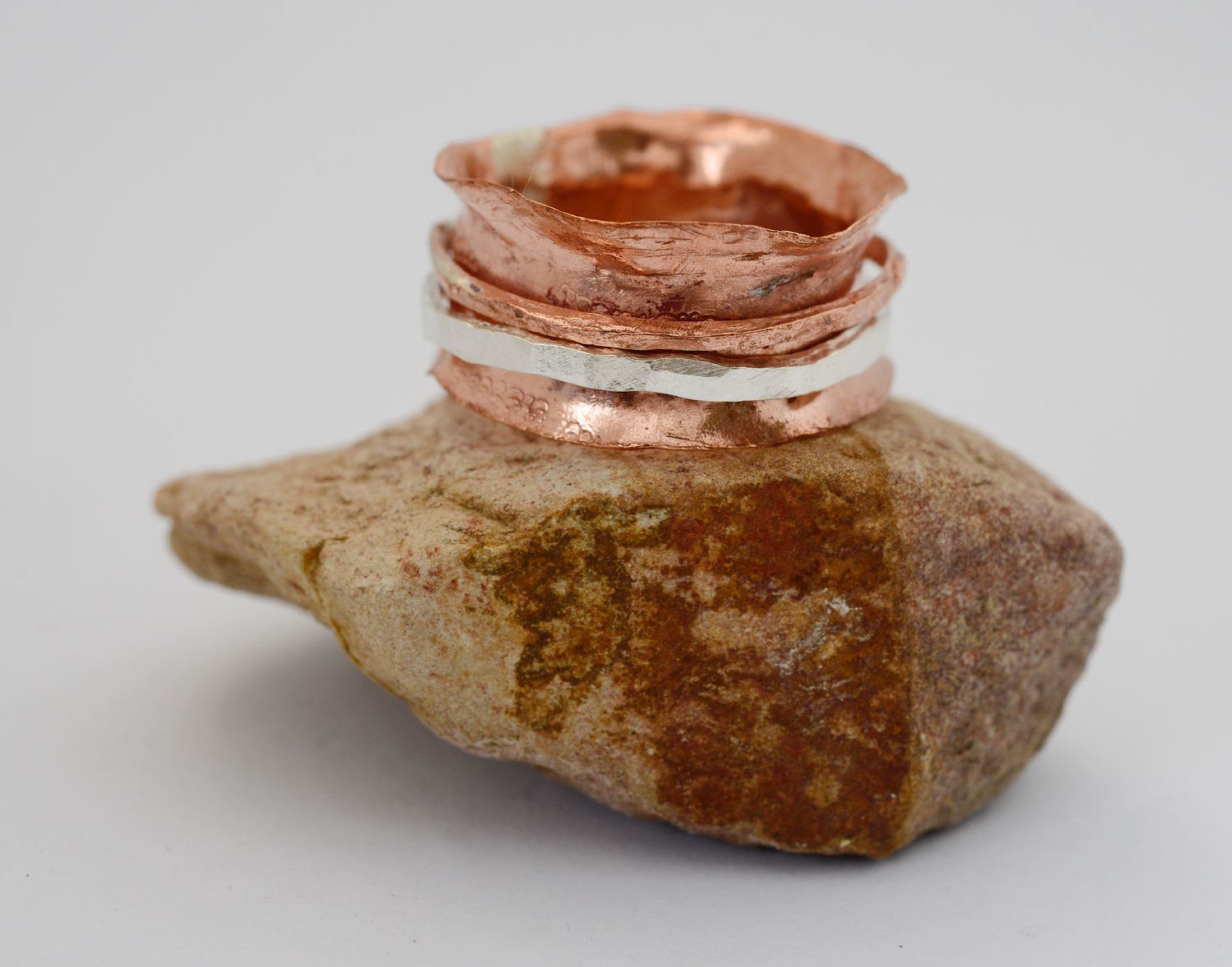 Create your own wedding ring
You can absolutely make your own wedding ring!
I love working with people to create their wedding rings. There are so many options, you can commission a special piece, design your own ring and even make your own rings in a private class.
There are so many options, we can't wait to see what you come up with.
Enquire here